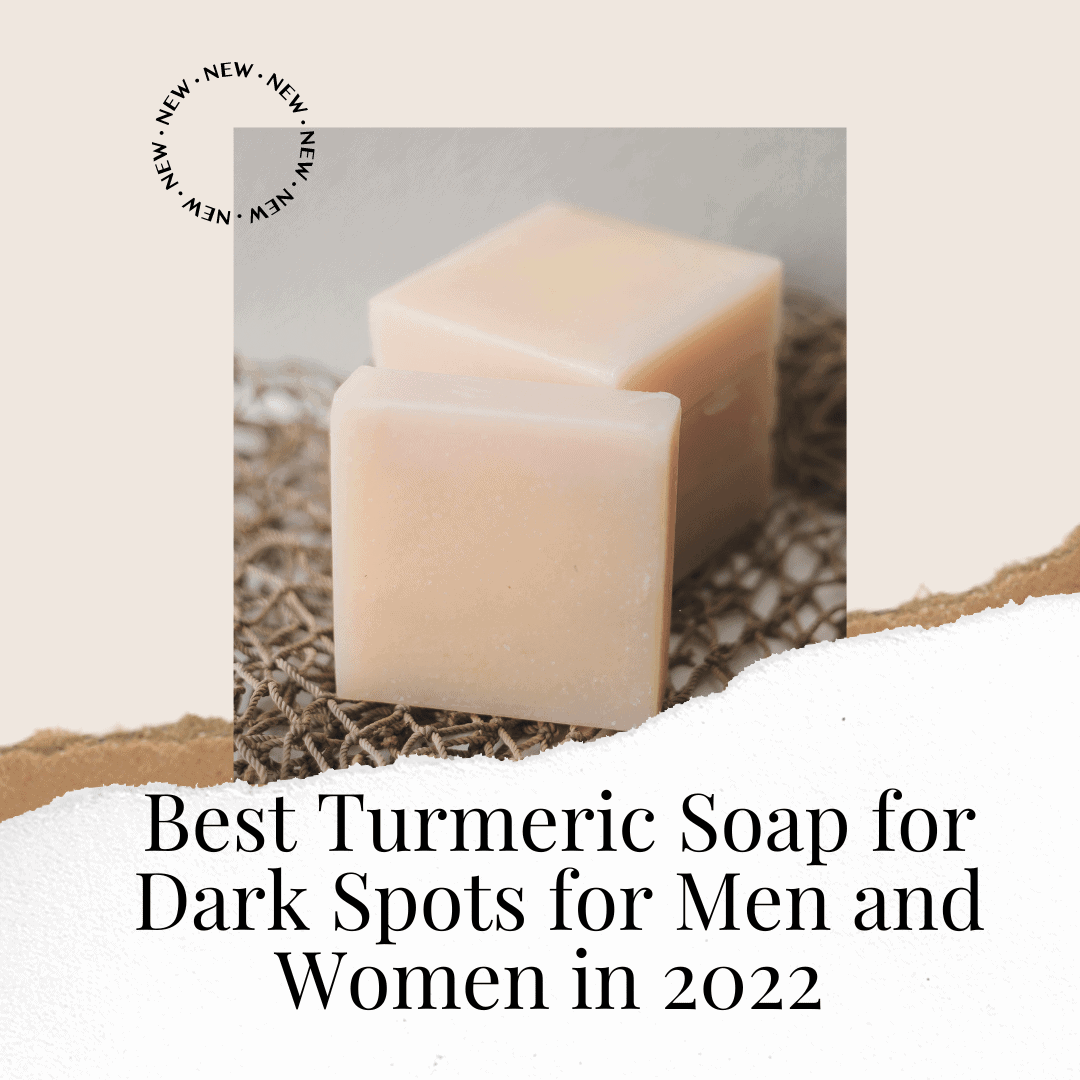 Best Turmeric Soap for Dark Spots For Men and Women in 2023
Best Turmeric Soap for Dark Spots For Men and Women in 2023
Skincare is one of the most important routines that one must follow. The face skin requires utmost care and attention as it is constantly exposed to dust, dirt, and sun exposure. And one of the important steps beneficial for a face care regime is to use a good soap. Face soap moreover, acts as a cleanser that keeps us free from dust and dirt. Some of the benefits of using a face soap are:
Face soap keeps the skin's pH level balanced, and removes dead skin cells to retain natural moisture.
Face soap makes the skin breathe properly and makes you look younger.
Massaging the skin with a face soap improves blood circulation in the skin and helps in retaining the glow of the skin.
Also, make sure to use the face soap not more than twice a day as it tends to peel off the natural oils from the skin, making it drier.
Benefits of Turmeric

Turmeric has abilities to even skin tone, moreover helps in improve our skin tone, rejuvenates dull skin, and adds radiance to your skin.
Best Turmeric Soap for Dark Spots For Men and Women in 2023
I have tried and tested all the face soaps, which I found useful for my face. However, individual to individual skin type differs, so some face soap that suits one person may not suit some other person. I have rated the top 2 Face wash based on:
Popularity
Ingredients
Free from harsh chemicals
How the ingredients are beneficial to the skin.
Note: I am not considering the packaging here since my main focus was how the various face soap benefits the skin.
Mamaearth Ubtan Bath Soap

One of the most popular brands for using natural ingredients, this is my favorite Turmeric soap. I was looking for a soap that reduces dark spots and it does its job very well. Also, the goodness of Walnut Beads that's a hardworking, effective, and excellent ingredient that exfoliates and removes impurities from the skin. It moreover, leaves the skin refreshed and bright. It also has glycerin that deeply hydrates the skin and leaves it soft and supple and also refreshes the skin's surface. Some of the ingredients apart from turmeric are:
Saffron

Saffron, also known as Kesar, aids in reducing dark spots and blemishes, soothes sunburnt skin and improves skin complexion.
Medimix Ayurvedic Turmeric Soap

One of the homegrown brands that produce super nourishing turmeric soap specific for dark spot reduction. It is, however, enriched with fatty acids and vitamins that are beneficial for skin health. Medimix has nevertheless, revived rich traditions that combine age-old remedies for modern-day needs. Some of the key ingredients apart from Turmeric are:
Argan Oil

Argan oil is moreover, used as a skin moisturizer to hydrate and soften skin. It is also high in Vitamin E and fatty acids easily absorb and is non-greasy and non-irritating.
Best Turmeric Soap for Dark Spots For Men and Women in 2023 | Conclusion
After thoroughly researching the face soap and personally using them, I have selected them based on the plant derivatives and percentage of chemicals used. Also, I hope this review helps you in deciding the best face soap for dark spots. Also, drop a comment below if you have any questions.
A good face soap is incomplete without hair care. For hair care, I recommend using good-quality hair shampoo. It adds shine and volume to the hair, keeping the hair nourished. Do check out my article on Best hair Shampoo in 2022
If you like my article, do share with your friends and someone who requires to read this article. Click on the notification and don't forget to follow my website Perfect Style for You for more such articles. Also don't forget to share it on social media platforms by clicking on the social media icons below. Feel free to Drop a comment or ask any questions.
Thank you