Top 5 Wardrobe Essentials For Men in 2023
Top 5 Wardrobe Essentials For Men in 2023
Gone are the days when fashion was limited to women's styling. Now men also focus equally on styling. But there are many people out there who hardly know about fashion and do style blunders.
"Dressing well is a form of good manners"- Tom Ford.
Hence dressing smartly enhances looks, and makes you look attractive. According to the survey conducted, the majority of the women voted good dressing sense as the top quality in finding a guy attractive. So there are certain wardrobe essentials a guy must have to get the perfect fashion styling.
Points to Remember
When matching and selecting the outfit, we have to make sure whether we are going for a two-tone look or a three-tone look. When going for a two-tone look, we have to match the footwear color with either the T-shirt or the jeans. Whereas for a three-tone look, we could opt for a neutral tone for footwear color, that is either white, black, or grey. For example, to color coordinate with navy jeans, white or grey sneakers would look better.
Top 5 Wardrobe Essentials For Men in 2023
Blue Denim Jeans
What can be said more about blue denim jeans. It is one of the most commonly sported looks of all time. Men can carry it with a shirt, T-shirt, and jacket while Women can carry it with a top, shirt, and jacket. If you are going to meet some friends or even for a date, just wear a simple Tee and jeans and you are good to go.


A Well-Tailored Blazer
If you are going to meet some friends or even for a date, just wear a simple Tee, jeans and a Blazer! Blazers are available in numerous tones, prints, and designs. But my preference would be a simple solid Maroon color Blazer, as the tone matches almost any occasion, be it formal or casual. Blazers got more popular after people spotted celebrities wearing blazers almost on any occasion and looks classy!
The famous personage Sherlock Holmes and James Bond nevertheless, have a unique sense of style and their style quotient is 'The Blazers'. I have never seen a high ranked-executive or CEO attending any occasion without blazers.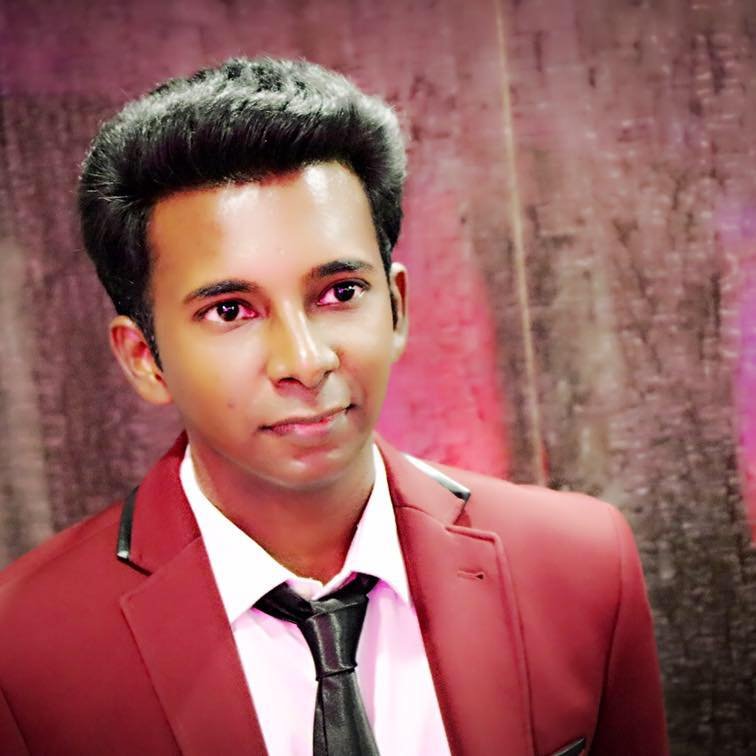 The maroon color is my tone for the blazer. The maroon color is a rare combination that can be carried out with both light and dark trousers and jeans.
Formal Look: Always wear a white shirt inside a maroon blazer with black trousers and black formal shoes. It gives a corporate look and you are good to go!
Semi-Formal Look:  These occasions might be an office lunch or dinner, so black is my pick for color coordination with a maroon blazer. Either go for Black Tee or a Black shirt matched with black chinos to give a two-tone look. For shoes, however, you could opt for Black leather shoes or Black Loafers.
Casual Look or Date Look: This is one of the most relaxed looks. But the rule is to be minimalist. You could either opt for neutral-tone colors like black, white, or grey. Or team with light blue jeans. For shoes, I would suggest sneakers or loafers. I prefer white sneakers to match my date look.
Style Tip: Add a black necktie if you are wearing a shirt inside the blazer to complement the look.
Do check out my article on how to style a maroon blazer.
Polo T-shirt
"How to Style a Polo T-shirt" has been a common question among many people. Polo T-shirts have always been one of the eye-catching trends of all time. It not only looks elegant but also accentuates the physical features of a person, making the person looks more fit. Not only men, but women can equally carry off this look with elegance.
Teamed up with dark trousers or jeans like black or navy blue color, a perfect Polo T-shirt is good to go, whether it's a casual date or a Sunday Brunch. Nowadays, even office attire consists of a Polo T-shirt. The styling of the Polo T-shirt is minimalism that is you don't see much of a printed Polo T-shirt and more of a solid or striped Polo T-shirt.


Blue Denim Jacket
Denim Jackets can be carried out in almost any season be it summer, winter, or any other season. Denim jackets have been the latest trend among celebrities for a long time. You can sport celebrities wearing denim jackets in the airport, at award functions, for Sunday brunch, and on many other occasions.
While wearing a denim jacket, the rule of 3 should be followed. There should be a combination of at most two unique colors and one neutral color. This includes a jacket and shoes to be at most 3 different colors that go with the combination. The neutral color includes White, Black, and Grey color.  Although, the color combination can be less than 3 also, like 2 colors or a monochrome look.

White Sneakers

Talking about shoes, white sneakers never go out of fashion. Whether it's a casual date or meeting your friends or even a semi-formal occasion with blazers, white sneakers are good to go. White is a neutral color palette that goes well with a two-tone color outfit.
Top 5 Wardrobe Essentials For Men in 2023 | Conclusions
Many people are afraid to try different and unique color outfits. They feel awkward and assume what society would think. Here I have presented, all the wardrobe essentials that you could style so that you get the perfect look.
If you like my article, do share with your friends and someone who requires to read this article. Click on the notification and don't forget to follow my website Perfect Style for You for more such articles. Also don't forget to share it on social media platforms by clicking on the social media icons below. Feel free to drop a comment or ask any questions.
Thank you