How to Style a Polo T-shirt for Men and Women in 2024
How to style a Polo T-shirt for men and women in 2024
"How to Style a Polo T-shirt" this has been a common question among many people. Polo T-shirts has always been one of the eye-catching trend of all time. It not only looks elegant but also accentuates the physical features of a person, makes the person looks more fit. Not only men, but women can equally carry off this look with elegance.
How to style a Polo T-shirt for men and women in 2024 | The Color Co-ordination
Teamed up with dark trousers or jeans like black or navy blue color, a perfect Polo T-shirt is good to go, whether it's a casual date or a Sunday Brunch. Nowadays, even the office attire consists of a Polo T-shirt. The styling of the Polo T-shirt is minimalism that is you don't see much of a printed Polo T-shirt and more of a solid or striped Polo T-shirt.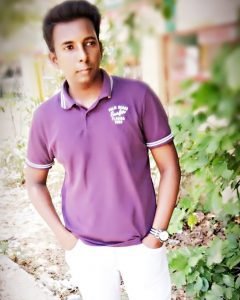 The Perfect Way to Carry a Polo Shirt Look   | History
Polo T-shirts or Tennis Shirts were worn in the game of Tennis, . Later on, worn in the game of Golf, hence the name Golf shirts. But somehow, the collared T-shirt with one or more buttons got more popularity. People started wearing it as a casual outfit. Hence the name Polo Shirt or Polo T-shirt. A Polo shirt is a collared shirt with at most three buttons and an optional pocket.
How to style a Polo T-shirt for men and women in 2024 | Types of Polo T-shirt
Pique Polo
Pique knit however constitutes the Pique Polo or Textured polo. Whenever we touch such T-shirts, they are usually hard or rough on the surface. This is among the most common Polo T-shirts.
Style Tip: Denim jeans are a great way to pair it with Pique Polo.

Rugby Polo
Rugby Polo however comes under Broad Striped Tee categories. Mainly used as sports attire of Rugby game, now these Tee have become a casual attire. The material mostly consists of cotton material, but sometimes comes in nylon or polyester material when used for playing sports.
Style Tip: Rugby Polo looks great with dark-colored chinos or jeans



Colored Polo
Two piles of thread also make up the fabric. Generally knitted together to give a soft, rich look, one pile is a colored one and another pile is a white one.
Style Tip: Colored Polo can be carried in formal occasions, hence they should be teamed up with chinos to give a rich, sophisticated look.




Pro Tip: Always wear a pair of loafers or sneakers to give that rich, sophisticated look
Check out my motivational and relationship blog on my website: Perfect Quotes
Also Read,
If you like my article, do share with your friends and someone who requires to read this article. Click on the notification and don't forget to follow my website Perfect Style for You for more such articles. Also don't forget to share it on social media platforms by clicking on the social media icons below. Feel free to drop a comment or ask any questions.
Thank you