Clean shave vs Beard Look for Men in 2022
Clean shave vs Beard Look for Men in 2022
Table Of Contents
Introduction
Clean shave look
Products Required to achieve Clean Shave Look
Steps/Procedures to achieve Clean Shave Look
Beard Look
Products Required to achieve Beard Look
Steps/Procedures to achieve Beard Look
My Personal Preference
Nowadays, beard look has been the trend among men. Clean shave vs Beard survey suggests that 75 percent of men keep some sort of facial hair, while 25 percent tend to remain clean-shaven. And the majority of the women said that they prefer a stubble look for a casual relationship. However, they prefer heavy beard for long term relationship. While clean shave look gives a decent look most suited for a corporate look. Also nevertheless, the survey suggests that most successful women choose clean-shaven men. The debate would go on. So I have tried sporting both the looks. I would be sharing my personal opinion on both the looks and which looks better!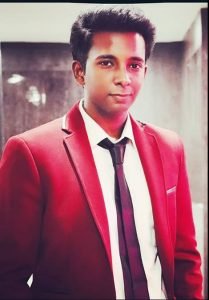 Clean shave vs Beard for men in 2022| Clean Shave Look
A clean shave look has been an evergreen preferred look. However, from the character of Sherlock Holmes to James Bond, every popular personalities kept this look. The benefits of a clean shave look are:
Removal of dead skin cells.
Look quite younger than your age.
Look approachable and trustworthy.
No hindrance  or rashes while making out with women.

Products Required to achieve Clean Shave Look
Face Cleanser
Shaving Cream / Shaving Gel / Shaving Foam
Shaving Razor
After Shave Balm
Face Moisturizer
Steps/Procedures to achieve Clean Shave Look
Cleansing with warm water
The first step is to rinse your face with warm water. Initially, it helps in opening up the pores which makes the facial hair softer and easy to shave. And using a face cleanser makes it even more softer. Furthermore, I recommend using the Himalayan Deodar face cleanser for men from Kama Ayurveda. The cleanser is made from Moisturizing Jojoba Seed oil, Cooling Vetiver root and anti-bacterial Black Cumin seed extracts.

Lather with the shaving cream/gel/foam
However, After cleansing, the next step is to apply shaving cream or gel, or foam depending on your preference. This helps the smooth flow of the razor avoiding any cuts or bruises. Furthermore, I prefer Softening Shaving Cream from The Body Shop,  Aloe Vera Shave Gel from Clinique, and  Shaving Foam from Kama Ayurveda.

Buy Shaving Cream Now

Buy Shaving Gel Now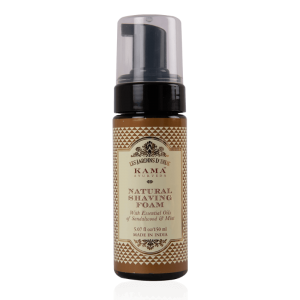 Post Shave Care for Men
The next step which is the main part is to shave the beard. However, It is completely your preference if you want to shave with the grain (direction of hair growth) or against the grain. Moreover, I would suggest if you are going for some special occasion like meeting someone special, shave against the grain for smoother skin. Furthermore, Gillette razors are evergreen and one of the best razors till date.

Nevertheless, once you have shaved your face, you need to apply a shave balm to close the pores to avoid any bacterial infection. This also soothes the skin, leaving them soft and supple. Furthermore, I use Axe Shave Balm, which is one the most budget-friendly balm available.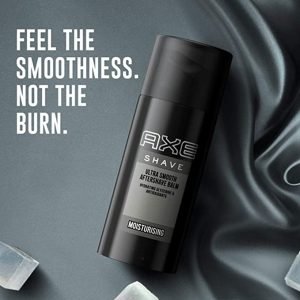 Pro Hack: Apply icy cold water, which helps in closing the pores and acts as a balm
This is the final step, which is important so that the skin doesn't remain dry and however, retains the moisture it requires. Furthermore, Biotique face lotion for men is one of the most inexpensive face lotions till date.

Clean shave vs Beard for Men in 2022 | Beard Look
Moreover, the beard look has been the latest trend among men and the most preferred look by women in the recent era. Finally, the study found that women think a beard makes you look mature and masculine, enhancing your attractiveness quotient. The beard can range from  short stubble, medium stubble, heavy stubble, and a full beard. The benefits of having a beard look are:
Acts as a sunscreen.
Protects you from cold winds.
Gets attention from women more.
You are perceived as more mature and people take you seriously.
Furthermore, it symbolizes  strength.

Products Required for Beard Look.
Trimmer
Shaping Comb
Facial hair Serum
Beard Oil
Beard Balm/Softener
Procedure for Achieving Beard Look
Shaping and trimming the beard
Also, use a trimmer to maintain a stubble or beard. And make sure to remove the extra hair on your neck and cheek hair with the help of a shaping comb. The beard looks neat and trimmed. Furthermore, I recommend using Philips Trimmer and Shaping Comb From Beardo.

Buy Beard Trimmer Now

After the beard trim, the hair tends to get rough or hard. However, you need to take constant care so that the hair remains soft and smooth. So the next step, you need to apply a Beard Balm/Softener. This tends to soften the hair. However, the facial hair equally requires nourishment, so apply a Facial Hair Serum. Whenever, you get time, apply Beard Oil as and when required.

Buy Balm? Softener Now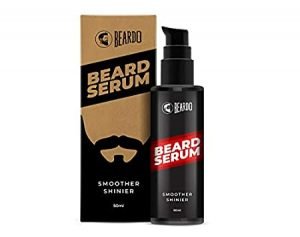 Buy Beard Serum Now

Clean shave vs Beard for Men in 2022 | My Preference
Nevertheless, every Look has its importance. And Every look has its  saturation point. Initially, a clean shave look was trending in the 90s era. However, now beard look is trending. Maybe when beard look attains its saturation point, a clean shave look would make a comeback. However, To be honest, I prefer a clean shave look as it gives a gentleman and decent vibe which is my personality. Also, a beard look suits some people while a clean shave look suits some people. Still, The main point is are you keeping yourself Well-Groomed enough which is the  Perfect Style For U!