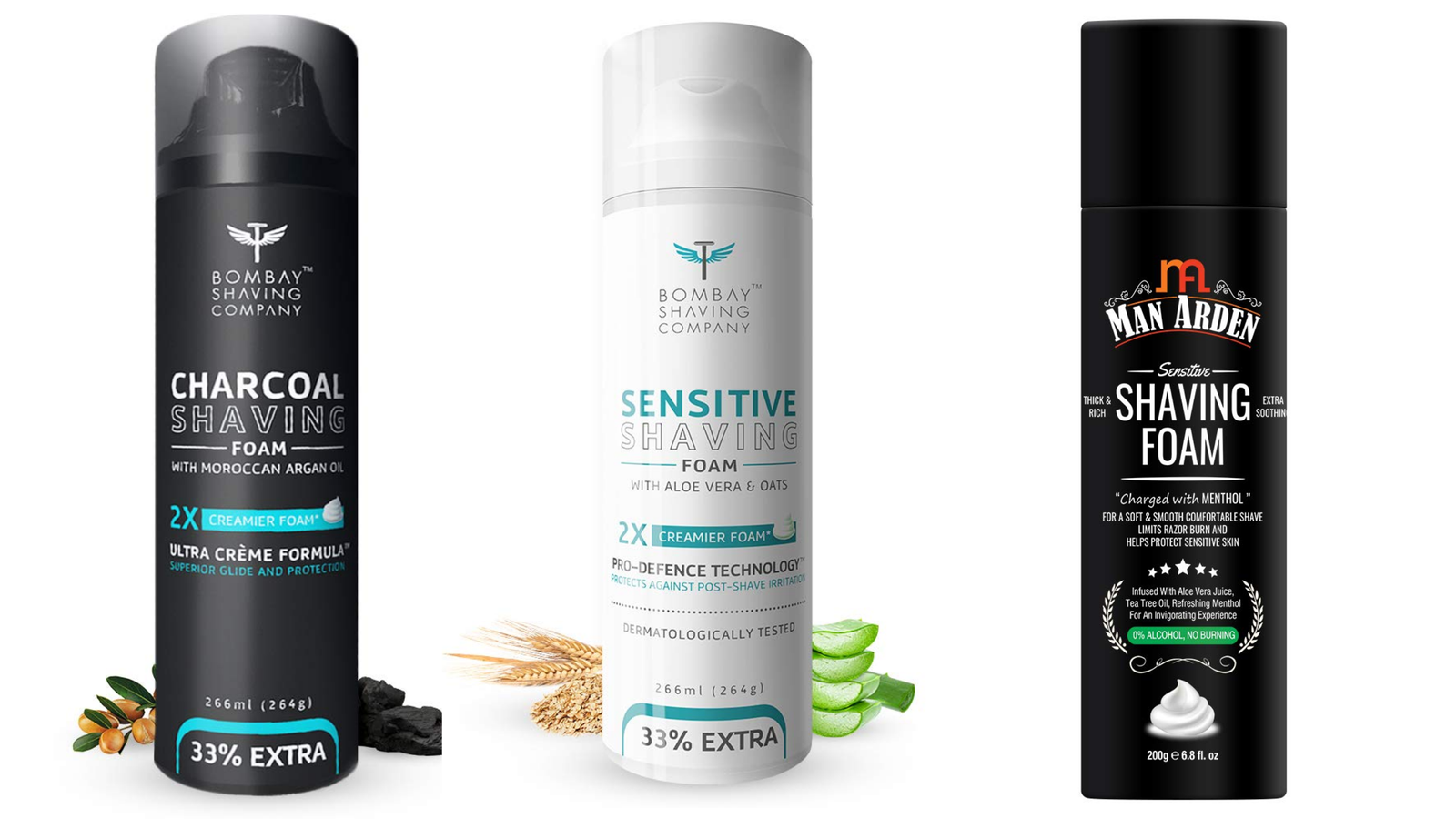 Best Shaving Foam For Sensitive Skin for Men and Women in 2024
Best Shaving Foam For Sensitive Skin for Men and Women in 2024
A clean shave look has been an evergreen preferred look. However, from the character of Sherlock Holmes to James Bond, every popular personality kept this look. The benefits of a clean shave look are:
Removal of dead skin cells.
Look quite younger than your age.
Look approachable and trustworthy.
No hindrance  or rashes while making out with women.
Best Shaving Foam For Women | Benefits
Yes ladies you heard it right. Now women can use these products for shaving, especially for the bikini area. Without the proper knowledge, women tend to follow the wrong procedure for shaving which makes the skin rough with rashes. One of the products is Shaving foam, which opens the pores and makes the hair on the body smooth.
Difference Between Shaving Cream, Gel, and Foam
The main aim of them is to make the hair on the face and other parts of the body softer to smoothly glide the  shaving razor. But there is a major difference between these three.
Shaving cream has the thickest formula among the three, which creates a great lather when mixed with water. These help the razor to glide the fastest among the hair follicles. The only disadvantage is we have to wash the razor often to remove the  lather on the razor.
Shaving gels are transparent, don't create much lather with the water. The job is to have a close look at the hair which portion is shaved or not. They are best suited for sensitive skin.
Shaving Foam has mostly air-filled in the formula. They don't cover the face and other areas as effectively as gel or cream. Suited for rough skin.
Shaving Cream and Shaving gels require a shaving brush to cover the area effectively as compared to using a hand. Shaving foam could be applied with the help of a hand and doesn't require a shaving brush.
Best Shaving Foam For Sensitive Skin for Men and Women in 2024
Bombay Shaving Charcoal Shaving Foam

One of the most inexpensive shaving foam that has the goodness of Chamomile extracts, leaves your skin fresh and rejuvenated and ready to face the day. It's a must-have shaving foam who have a low budget and still want to feel that premium feeling of shaving. As the name suggests, it has Charcoal which detoxifies the skin. The key ingredients are:
Argan Oil

Argan oil is used as a skin moisturizer to hydrate and soften skin to prepare for a close shave. It is high in Vitamin E and fatty acids easily absorb and is non-greasy and non-irritating.
Charcoal

Charcoal removes impurities and dirt from the pores and can absorb toxins in your body. Moreover, it reduces acne breakouts and oiliness.
Bombay Shaving Sensitive Foam

Buy Bombay Sensitive Shaving Foam Now
One of the few shaving foams that are intended for sensitive skin. As the name suggests, it has the goodness of oats, which reduces itching and inflammation, also healing and soothing the skin while you shave. It gives a shiny look to the face after you shave while nourishing the skin. The key ingredients are:
Aloe Vera

Aloe Vera is also anti-inflammatory and helps to prevent skin aging. It promotes wound healing, reduces infection and acne, and lightens blemishes on the face.
Olive Oil

Olive oil also locks in moisture and conditions the skin. Also, it is rich in Vitamins A, D, E, and K which reduces irritation, scars, and stretch marks.
Man Arden Sensitive Foam

Buy Man Arden Sensitive Shaving Foam Now
This one is another shaving foam for sensitive skin. It has menthol that gives a cooling sensation post-application and reduces irritation. It also contains certain essential oils like citronella oil and glycerine that soothe the skin and avoid post-shave irritation. The key ingredients are:
Tea Tree Oil

Tea tree oil also has anti-viral and anti-fungal properties. Moreover, it helps in the healing of wounds, reduces acne, and prevents infection and inflammation.
Aloe vera

Aloe Vera is also, anti-inflammatory and helps to prevent skin aging. Moreover, it promotes wound healing, reduces infection and acne, and lightens blemishes on the face.
Best Shaving Foam For Sensitive Skin for Men and Women in 2024 | The Conclusion
I ranked these Top 3 Best Shaving Foam based on the natural ingredients after thoroughly researching and using them. In addition, I hope this review assists you in determining the best Shaving Foam. Moreover, If you have any questions, please leave them in the comments section.
If you guys are looking for Post Shave Care, you could opt for options like  Post Shave Gel or After Shave Balm. Key points to remember while selecting them are:
 Select a Post-Shave Gel if you have oily skin, as the product tends to dry the skin. If you have dry skin, apply face moisturizer after that.
Select an After-Shave Balm if you have dry skin as it nourishes the skin.
There is always the dilemma of whether to go for a clean shaved or a bearded look. Even though the beard look is popular right now, I prefer the clean-shaven look. However, if you're unsure about which look to go for, check out my blog on the subject, Clean shave vs Beard Look
If you like my article, do share with your friends and someone who requires to read this article. Click on the notification and don't forget to follow my website Perfect Style for You for more such articles. Also don't forget to share it on social media platforms by clicking on the social media icons below. Feel free to drop a comment or ask any questions.
Thank you