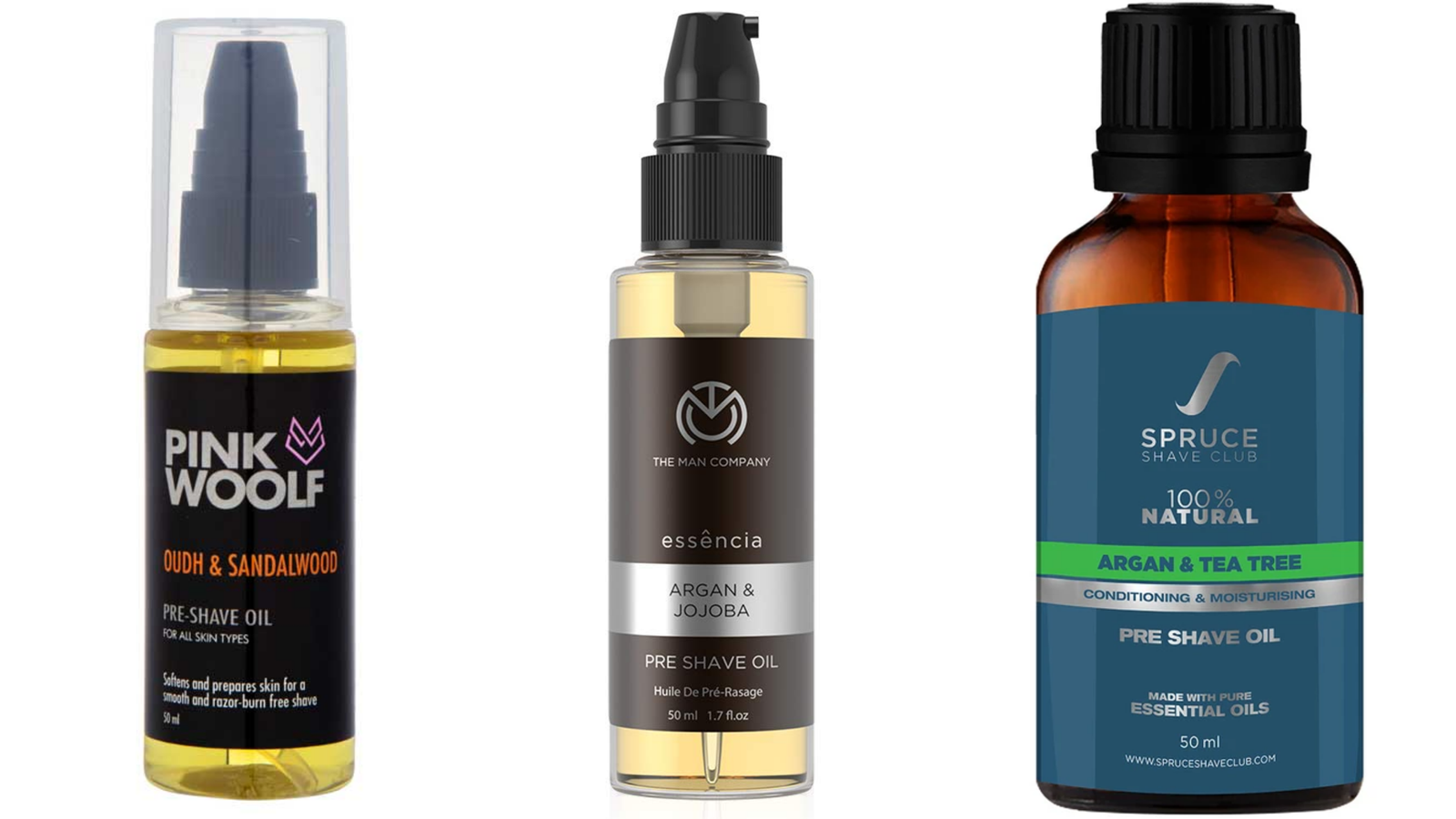 Top 3 Best Pre Shave Oil for Men Skincare in 2024
Top 3 Best Pre Shave Oil for Men Skincare in 2024
Shaving is one of the most common hair-removal methods. Shaving has become less popular among men since the popularity of beards. Nonetheless, the vast majority of people prefer to shave their faces. Shaving, on the other hand, is not a simple step; it necessitates a proper regimen and care. Skin tends to become dry and rough if not properly cared for and hence, top 3 best pre shave oil to smooth the beard before shaving.
What is a Pre Shave Oil
Pre Shave Oil is nothing but acts as a smoothening agent for beard and stubbles. Often the stubbles are hardest to remove, hence a proper regime should be followed to smooth it. People often think that the oil would disrupt the face of those who have oily faces. By the term, Pre Shave Oil is not completely oil-based but a kind of moisturizing soap that opens the pores and smoothens the stubble. They act as an added advantage to prevent razor cuts and other incidents from shaving.
Difference between Pre Shave Oil and Shaving Cream/Gel
Pre Shave Oil smoothens the beard and helps in opening up the pores for a close shave. Shaving Cream aids the razor for smooth movement. In spite of applying the shaving cream, there is no guarantee it would prevent the razor cut. Pre-shave Oil aids in proper nourishment regime for shaving.
How to Apply Pre Shave Oil
Take a few drops of the oil, rub on the palms for at least half a minute, and massage gently on the beard/stubbles for half a minute. Then you could continue with applying shaving cream and shaving with a razor.
You could apply Pre Shave Oil at any time of the day. For best results apply and leave overnight, and then shave it in the morning.
Top 3 Best Pre Shave Oil for Men Skincare in 2024
Pink Woolf Pre Shave Oil

Buy Pink Woolf Pre Shave Oil Now
This pre-shave oil is one of my top picks. This oil fragrance is simply incredible. Many people may believe that this extraordinary fragrance contains harsh chemicals. But believe me when I say that it contains all of the natural ingredients that make up the pre-shave oil. And it's still a cheap pre-shave oil. It has a yellow mustard color similar to oil when applied. The oil's known ingredients include sunflower oil, comfrey extract, sesame oil, rose petal extract, Cedarwood oil, Grapeseed Oil, Wheatgerm Oil, and Castor oil. And among the exotic ingredients are:
1.Geranium Oil

Geranium
flower oil moreover contains antibacterial, antimicrobial, and antiseptic properties that help to reduce acne breakouts, skin irritation, and skin infections.
2.Agarwood Oil (Oudh)

Agarwood oil has a woody musky aroma that is used in many perfumes. They are mostly found in Arabic-speaking countries. Oudh also moisturizes and softens the skin, and it has anti-aging properties. It also promotes collagen production and provides sun protection.
3. Sandalwood Oil

Sandalwood is another common ingredient in perfumes with a woody fragrance. Aside from that, it prevents skin infection, brightens skin tone, and has anti-aging properties.
4.Almond Oil

Almond oil is used to treat a variety of skin problems, including puffiness, under-eye dark circles, acne, and scars. It evens out skin tone and aids in the repair of sun damage.
The Man Company Pre Shave Oil

Buy The Man Company Pre Shave Oil
This is my other favorite pre-shave oil from The Man Company. The natural ingredients drew my attention. In terms of fragrance, I had higher hopes for the brand, but I didn't find anything exotic. After using this oil, pores are opened and the stubble gets soft. So follow it up with the shaving routine. Almond Oil, Castor Oil, Extra virgin Olive Oil, Grapeseed Oil, and other ingredients are included in the oil. And here are a few of the main ingredients:
Jojoba (Wild Hazel)

Jojoba moisturizes the skin and contains antioxidant and antibacterial properties. It also regulates sebum production, stimulates collagen production, heals wounds, and evens out skin tone.
Argan Oil

Argan oil is used as a skin moisturizer to hydrate and soften skin to prepare for a close shave. It is high in Vitamin E and fatty acids easily absorb and is non-greasy and non-irritating.
Spruce Shave Club Pre Shave Oil

This is one of my top three favorite after-shave oil. The natural ingredients drew my attention as I read through the ingredient lists. Argan Oil, Jojoba Oil, Almond Oil, and Vitamin E are uncommon ingredients in the pre-shave oil, which you don't find easily in any other oil. In addition, this oil is one of a kind that nourishes the pores and softens the stubbles after application. Also, some of the key ingredients are:
Tea Tree Oil

Tea tree oil has anti-viral and anti-fungal properties. It helps in the healing of wounds, reduces acne, and prevents infection and inflammation.
Lavender Essential Oil

Lavender Essential Oil has significant properties of healing burns and cuts. It also helps reduce acne, evens out the skin tone, and makes the skin smooth and supple.
Top 3 Best Pre Shave Oil for Men Skincare in 2024 | The Conclusion
I ranked these Pre Shave Oil based on the natural ingredients after thoroughly researching and using them. In addition, I hope this review assists you in determining the best Pre-Shave Oil. Moreover, If you have any questions, please leave them in the comments section.
If you guys are looking for Post Shave Care, you could opt for options like  Post Shave Gel or After Shave Balm. Key points to remember while selecting them are:
 Select a Post Shave Gel if you have oily skin, as the product tends to dry the skin. If you have dry skin, apply face moisturizer after that.
Select an After Shave Balm if you have dry skin as it nourishes the skin.
There is always the dilemma of whether to go for a clean shaved or a bearded look. Even though the beard look is popular right now, I prefer the clean-shaven look. However, if you're unsure about which look to go for, check out my blog on the subject, Clean shave vs Beard Look
If you like my article, do share with your friends and someone who requires to read this article. Click on the notification and don't forget to follow my website Perfect Style for You for more such articles. Also don't forget to share it on social media platforms by clicking on the social media icons below. Feel free to drop a comment or ask any questions.
Thank you